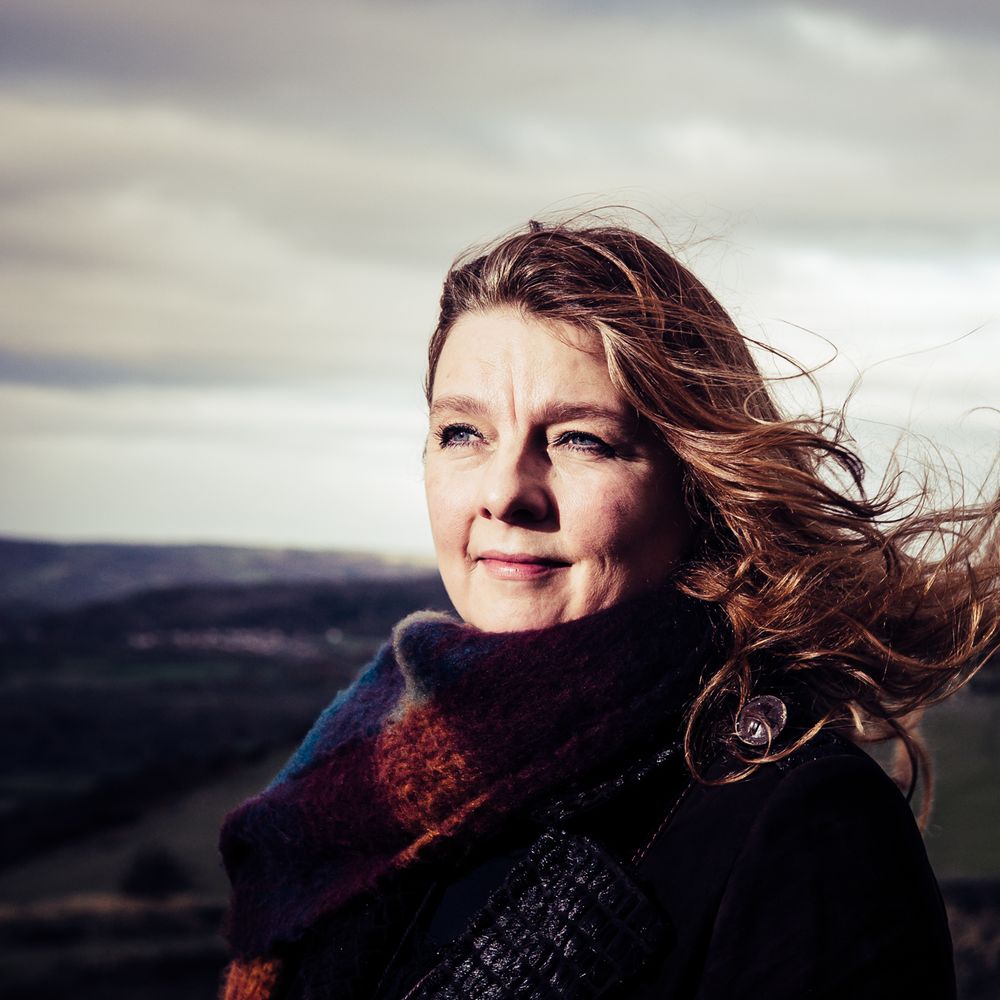 Bio
Jennifer Crook's classic songwriting with it's vivd storytelling, beautiful imagery, and poignant blend of hope and experience, makes a genuine emotional connection. A UK singer-songwriter and musician rooted in contemporary folk and Americana, Jennifer's solo albums have received critical acclaim from BBC Radio 2, the folk and national press. Jennifer's atmospheric 2020 single 'Sea Glass' was described as 'deeply poignant' by Fatea Magazine and received national airplay. "I absolutely love that", Mark Radcliffe, The Folk Show, BBC Radio 2.

Collaborations include Eddi Reader and Nashville's Darrell Scott who duetted on Jennifer's second album. Produced by Boo Hewerdine, the album received national airplay and led to a live session for The Bob Harris Show. "I am really, really loving the new album Merry-Go-Round. It's beautiful". Bob Harris, BBC Radio 2. Following a successful crowdfunding campaign, Jennifer recorded her next album at Peter Gabriel's Real World Studios with producer Stephen W Tayler (Kate Bush). 'Carnforth Station' received stunning reviews and was included in The Telegraphs' 'Best Folk Albums'. Also that year Jennifer was asked to contribute to the BBC Radio 2 programme 'Girl with Guitar' about the legendary Joni Mitchell.

Jennifer 's self-produced musical almanac released in 2017 features a family of musical friends and collaborators including Eliza Carthy, Miranda Sykes (Show of Hands), Beth Porter (Spell Songs) and Charlie Jones (Robert Plant). She has toured with Snow Patrol, Boo Hewerdine, Declan O'Rourke and Andy Davis (The Korgis) amongst many others, and performed at numerous festivals and venues across the UK and Ireland.

Embarking on a bold new journey, Jennifer brings an exciting new musical landscape to her latest collection of timeless songs. With a stellar new band - Joe Coombs on electric guitars (Yola, Jaime Wyatt, Alice Wallace), Rob Brian on drums (Goldfrapp, Lorenna McKennitt, Siouxsie Sioux) and Stuart Bruce on bass - Jennifer's fifth album co-produced with multi-platinum recording engineer/producer Stuart Bruce (Band Aid, Van Morrison, Art Garfunkel, Madeleine Peyroux) will be out in September 2022.
With themes of perseverance, overcoming, and holding onto hope through darker times, Jennifer's songs remind us that there is beauty to be found in the broken places and love is always showing us the way home.
"I urge you to give this a listen. This is contemporary songwriting and performing at it's best" Maverick*****
"... although her voice is nothing like Mitchell's, she has a core strength that brings Blue to mind"  Folk Radio UK
"I have no idea why this girl isn't absolutely huge 'cos she writes so many great songs"  Dublin FM 
"Heart-wrenchingly gorgeous music"  Roots and Fusion 
"I see the depth in Jennifer's songwriting. I see hope and experience - it's very strong in both" Darrell Scott
"A vocalist of sublime power, luring the listener into a web of disarming surrender" John O Regan, fRoots
"Crook's beautiful voice is immediately heard at it's soaring, aching best..." R2 (Rock'n'Reel) **** 
"In a changing and contentious world it's reassuring to know that there are wonderfully talented artists like Jennifer Crook" Fatea