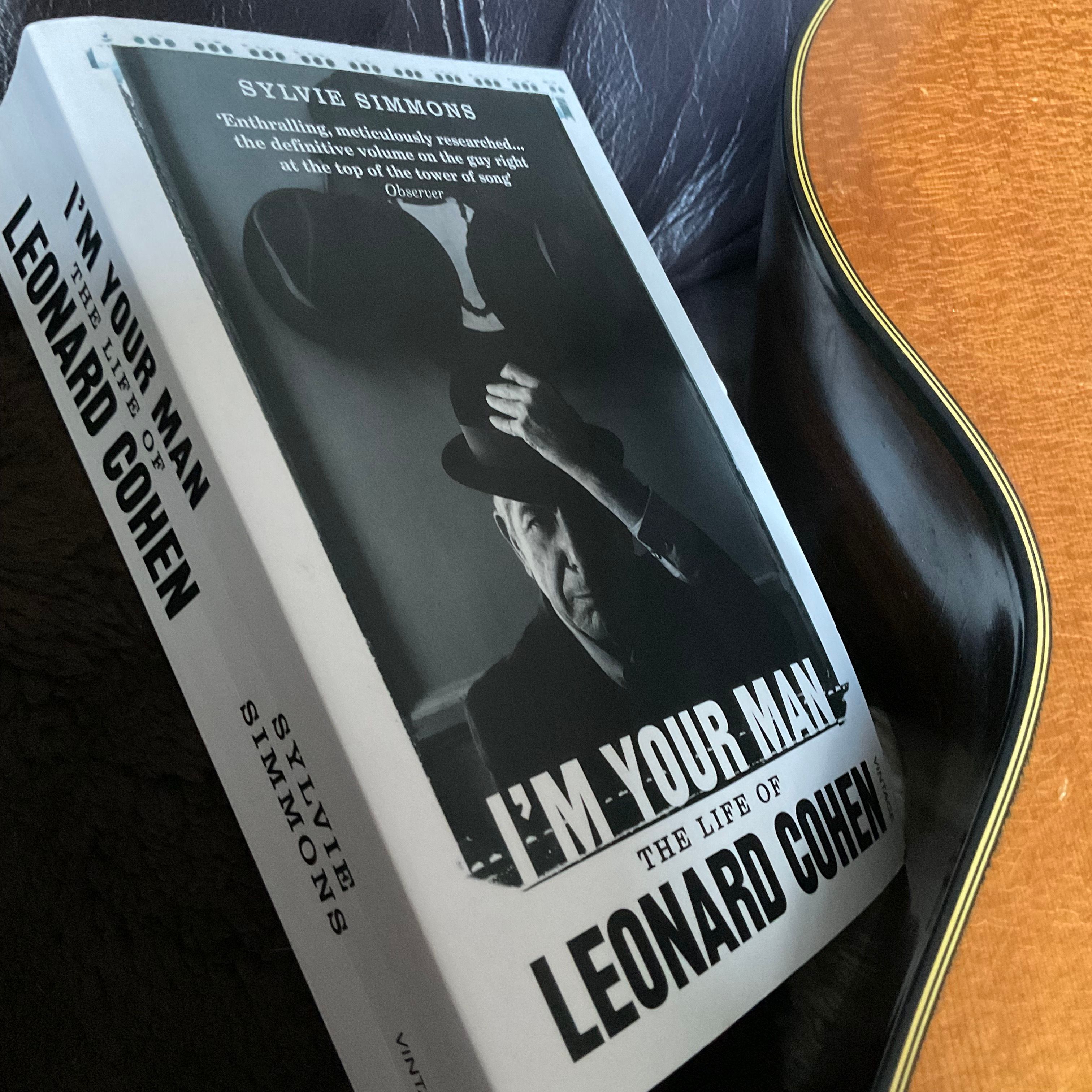 * I wrote this blog on the day that Leonard Cohen died. (Nov 7th 2016)*
Funny how we develop lifelong relationships with people we have never even met. I hoped I would meet him one day. A friend of mine told me that he used to sit in a coffee shop near where she lived in Montreal and I thought that maybe one day I would visit, and that we might strike up a conversation… me and him. But it wasn't to be. 
Leonard Cohen came into my awareness as the depressing-sounding man my Dad liked to listen to, but there was something compelling about his music and his lyrics – even to my innocent young mind. I learned to sing 'Bird on a Wire' with my guitar.
I saw a beggar leaning on his wooden crutch, he said to me 'you must not ask for so much' And a pretty woman leaning in her darkened door, she cried out to me, hey, why not ask for more? 
Then a few years later (perhaps to educate us all in a way we could  more easily digest) Dad bought 'Famous Blue Raincoat' – a collection of Cohen songs sung by Jennifer Warnes. I loved her voice and I loved the songs. I learned to sing 'Bernadette' with the piano… 
We've been around before, we fly, we mostly fall we mostly run and every now and then we try to mend the damage that we've done
A few years ago my name followed hers on a BBC Radio playlist and I felt rather proud. I took my father to see him as a 70th birthday treat. We had great seats. It went on for hours, and not a moment too long. I am so glad I did and that we shared that experience together. 
Of course, the older I get the more I get it. The crack in everything and how the light gets in…. If it be your will… Dance me to the end of love….. The poetry, the mystery, the wisdom and the catharsis of it. It was exactly what I wanted from my songwriting gurus, and he was the best of them. Along with Joni Mitchell. Some kind of truth you can't quite put your finger on, made more resonant by the music, by that voice, and by the passing of time… that somehow permeates into your soul.
One night, Leonard sang from the stereo speakers as I fell hopelessly in love. We came to know every holy and broken hallelujah. Hallelujah. I sang that song for joy back then. The more life breaks and opens my heart, the more poignant his songs become. The more I need to see the light in those cracks. The more I need to hear those kind of songs.
Until the day he died…. and I can't listen to his songs at all. One day I will – when my heart is strong enough to contain it all again, and I will be grateful for the man who was brave enough to walk that path for all of us. 
Thank you Mr Cohen for shining some light in all those dark corners so we know that we are not the only ones who need to laugh, and cry, and cry and laugh about it all again.
(7th November 2016)