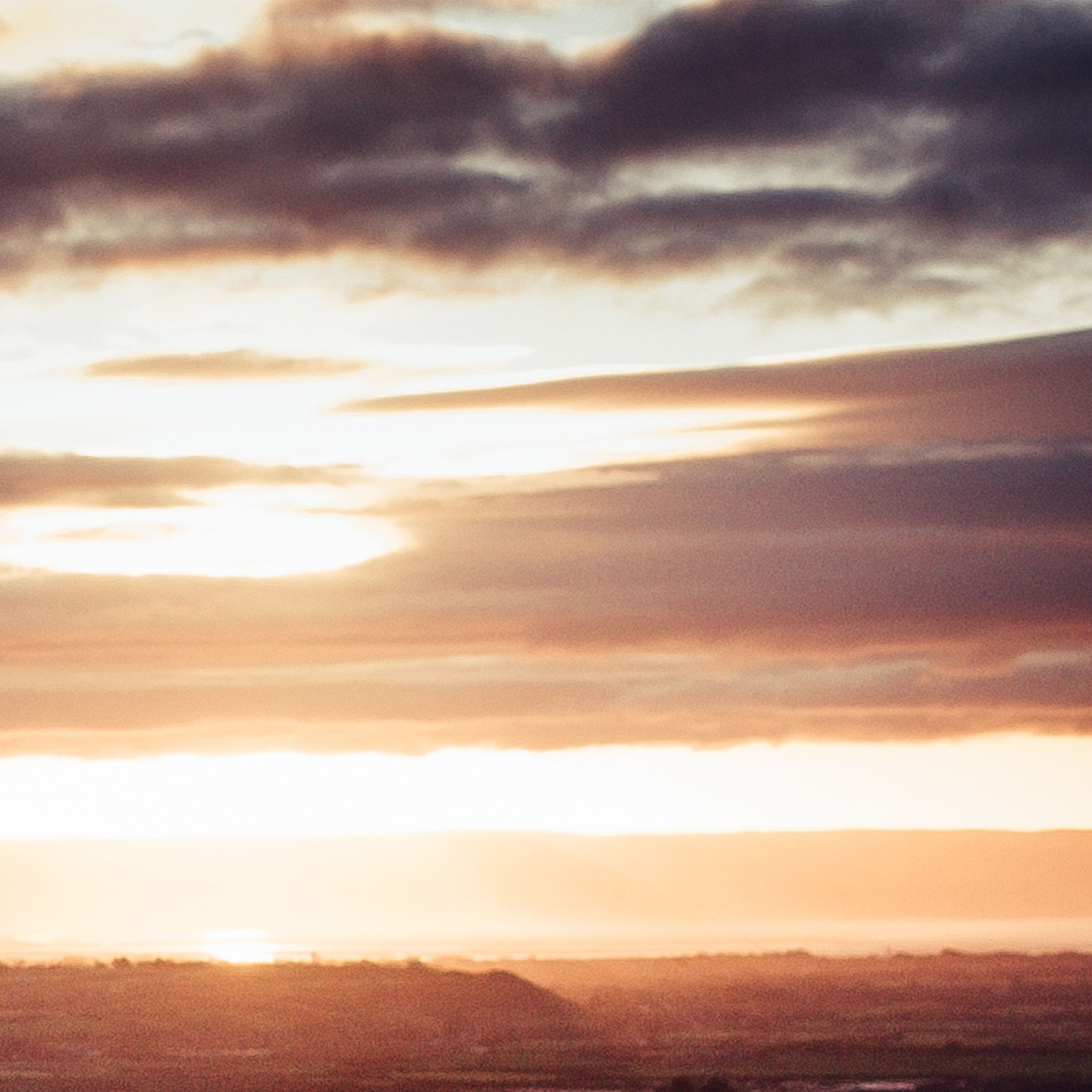 I suppose it's a paradox in itself to attempt to write a song about wordlessness and the unspoken knowingness between two souls, or the felt truth beyond the mind chatter with all it's fears and stories. But this song almost wrote itself.
It began some 10 years ago or so, and the melody etched itself firmly in my mind. Although I found some lyrics in an old notebook I was surprised to discover I had never recorded it - I couldn't find even a rough demo or voice memo. The fact that it had only lived in my head all this time felt like a good sign and I finally recorded it as a demo in 2019. This was my first time playing the electric guitar and I think it's simplicity has a kind of tension as a result. 
The plan was to re-record the song with the band, but Stuart loved the solo live performance so much that he gathered everyone together in the studio to listen and asked if they could play along altogether to the live take. By then we were confident of the incredible listening skills and synergy between the musicians. For years I've had songs that only played in my head, and I couldn't be happier that this song has been realised at last. 
Stuart says, "Every great recording is a moment in time. In this case it just happens to be 4 and a half minutes two years apart. Jen gave an amazing performance and then the band played to the track and what we ended up with was two great moments in time joined perfectly together! It moves around a lot timing-wise… but it didn't need any great explanation, they just knew what to do. I didn't give the band much instruction I just waved my arms around a bit, so it was a kind of wordless conversation between me and them." 
And of course that fits beautifully with the song itself which illustrates those liminal spaces 'where words don't go' - the mysteries of love, intuition, creativity, stillness, and the infinite wisdom of the heart. 
Mental Health issues are at an all time high - and it's not surprising with all the information, fear and worry we are consuming on a daily basis. Yet with Spring in full bloom there is so much beauty around us if we can only slow down enough to appreciate it, relax and breathe it all in. For some 'Where Words Don't Go' is about being in love but for me it's also about being in the here and now. I had a yoga teacher once who said 'let your thoughts go by like clouds, don't attach to them or build on them'. I think we all long for a little peace of mind and a sense of oneness with nature and with each other - those moments of true connection.
"So if you want to tell me what the heart can only know…"
'Where Words Don't Go' from the forthcoming album 'The Broken Road Back Home' will be released on 27th May.
Lyrics:
A tricky conversation, a love that's on the line 
The same old explanations for the freight train in your mind 
I've heard all your reasons but silence never lies 
It begs me to believe what I can see within your eyes 
So if you want to tell me what the heart can only know 
Meet me in the place where words don't go 
Meet me in the place where words don't go 
The clanging of the curfew bells 
The golden way that turned to hell 
Old regrets and things unsaid 
Running wildfire in our heads 
I long for slower, clearer days 
Where thoughts go by like clouds 
And they just leave the truth we try to fight 
Uncovered in the morning light 
It's easy to convince me on ordinary days 
But moments come as if another world clicks into place 
When we move like dancers or stare up at the sky   
And have the same thought waiting to be caught as it rolls by 
So if you want to tell me what the heart can only know 
Meet me in the place where words don't go 
Meet me in the place where words don't go 
I'm falling like the evening rain 
That longs to kiss the earth again 
Where everything is quiet and still 
We breathe it in, like lovers will 
So touch me, sing me, play me 
Something beautiful tonight 
And leave the truth uncovered 
When we greet the morning light 
A tricky conversation, a tangle to unwind 
Countless explanations for the chaos in your mind 
A multitude of reasons but silence never lies 
It begs me to believe what I can see within your eyes 
So if you want to tell me what the heart can only know 
Meet me in the place where words don't go 
Meet me in the place where words don't go
Music & Lyrics by Jennifer Crook